Why and How to Update Your Focus is so important in building your Network Marketing Business or any Business.
Looking back into my past on the 3 Major areas of my Adult working life I see how I had to re-train my Brain which lead to success in those areas. Let me explain.
Now a lot had to do with my childhood when I started working at a very young age as a lot of kids of my era. But one of the most impactful was when I was around 8/9 years old I worked in a little grocery Store. The owner told me to go to school, get a good education (finger down my throat 🙂 🙂 ) but if you want to become successful start your own business. That impacted my life in such a positive way. I never stopped thinking about that all the time. But I had a Dream to be a Policeman/Detective. That was the first time that I started to re-train my brain from a working brain to an owner's brain. Think about it did you ever sell lemonade, Remember how great you felt when your first customer said yes I would like a glass. Wow, it was so cool…..
So that was probably the groundwork that helped me when I started to work to really pay the bills. I started out as a Bartender back when you could drink at 18 but had to train my brain to how to win friends and influence people. I so wished someone would have suggested the Book How To Win Friends and Influence People when I was younger because I had to learn it myself and wasted a lot of time and made a lot of mistakes.
So the First thing to help you re-train your brain is Reading Positive Books. I didn't get that advice until I was 33 and boy did I waste a lot of time and energy. You see if I had started reading books it would have helped me when I was a Bartender and also as a young Policeman. It certainly changed my life as a Detective and helped me solve Homicides and be able to become a better listener and ask better questions. But that is a whole subject for a later post 🙂 :).
 The second thing I recommend is changing your Self Talk to Win Talk… Stop saying You Can't to Why I Can… Please try this exercise right now write down 3 things you want in your life. I want this, I want That, I want the other thing too.
STOP READING AND WRITE THEM DOWN
Now you might feel good saying it but probably nothing else happened
Now go back and put the word WHY in front of those 3 things and now take the top one you want and say it out loud… Did your brain start to come up with a solution? Did you start to see why you can do it now. I always suggest this to people in our Industry in Network Marketing. You see you go to this big conventions and they tell you to shout it out "I am a Winner, Or I am a Pin Level but most of the time you just say it and feel excited because everyone is saying it.
It's not bad to feel good but it's better if your brain started to solve the Why.
Example, Let's say you want to reach of Pin Level of let's say a Crown Leader and you are far away from that level. You are taught to say I am a Crown Leader but nothing is happening. So put the word WHY in front of the Statement. Why I am a Crown Leader you see what is starting to happen. You are saying probably I meet people every day, I read Books, I teach duplication in my group, I listen to motivational speakers, I use the products. If I keep doing the basics and continue to learn that is Why I will be a Crown Leader.
Do you know that most people stop learning new things after one year in most everything? In their Jobs, they get to learn the basics and stop trying to learn new things so they can advance in their company. Even Business owners they get used to the same stuff that worked 5 years ago and stop trying new things… But the basic stuff is important but new technologies can maybe help your business become bigger and easier. I mean look at the Network Marketing profession years ago I spent Thousands of dollars on phone bills from China now we can talk for free. You can do online webinars for training and Opportunity meetings instead of Hotel meetings… Now that doesn't mean you don't want to pull people together for the Social Aspect but it just makes it easier for people to send their prospects to a webinar in their underwear. I am writing this is my underwear or no please Mike don't give me that image 🙂 🙂 🙂
So it's very important to be consistently learning every day and let me tell you I see the difference it has made in my life compared to some of my friends who just sit around complaining all the time. That was another reason I joined Network Marketing.
When I was 33 and joined I asked a gentleman who was 60 why he was in this Profession and he said look around all these people are positive, have Dreams, their going forward in life but my friends are sitting around complaining about their Aches, Pains, Pills, and everything negative Wow another impactful moment in my Life. Now I am 65 and fully understand I love being around you in this Profession. It has kept me Younger, Happier, Alive and Motivated. So many people tell me they don't want to live to be 100 but I now see 100 as a great time in life and want to be 125.
Now t
he last thing is getting around leaders who are honest, positive and have your best interest in their heart. Yes if you succeed so do they. But whoever does the work makes the money in any business. I have a friend that I spent a lot of time with in the beginning of his career in this Profession.When I shake someone hands as a new Partner my job is to show them the basics, put out the small negative fires and build relationships. He went on to become a multi-millionaire and I became a hundred(aire 🙂 ) He made a lot more money but the deal in Network Marketing is whoever builds the bigger Network will make more money Period. We are still great friends and still exchange thoughts and ideas together. I use to sit with many Bar owners and exchange tips. Also discussed ideas with other Detectives to help each other succeed.
So what it all comes to is getting around Positive People, Continue learning and share your tips and success with others. Have a Great Day and May God Bless all of you in your walk in life.
.
.
.
GET LEADS WITH INSTAGRAM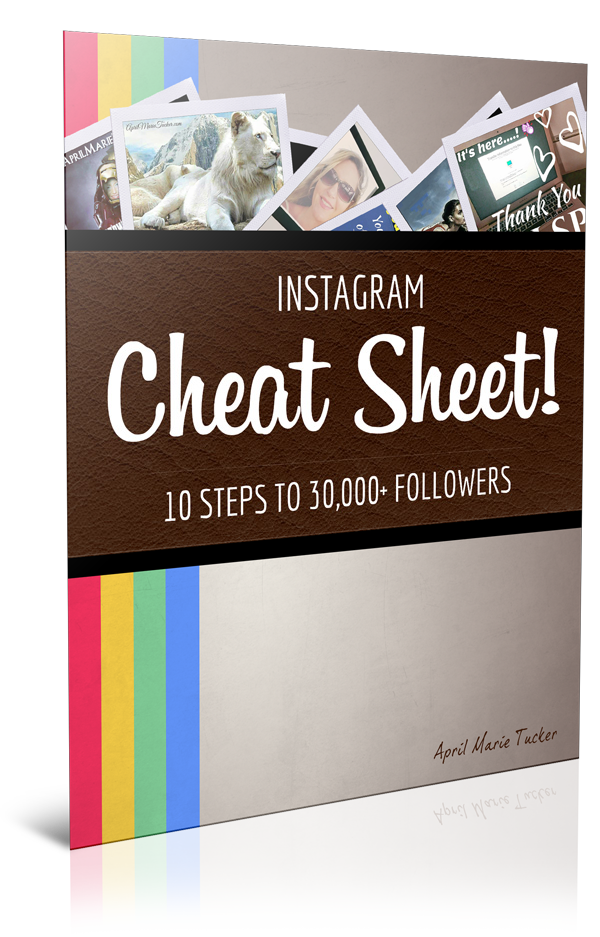 FREE Instagram Video Demo & 10-Point PDF 'Cheat-Sheet' to help you get 21+ Red Hot Leads Per Day for YOUR Business!