Don't Let Your Past Design Your Future is one of the hardest things to accept as you attempt to move forward with your Dream. Let's Change the mindset of the word PAST and bring the best out of your past and start today.
Let's take the letters of PAST and break it down.

PAST = PRESENT Turn your past into the Present… You hear me say all the time about you are the driver of your future. But you have to stop spending so much time in the rearview mirror. Remember it is a small mirror and the Windshield your future vision should be Big. Use it to check behind you so you don't keep making the same mistakes over and over again. You see if you keep looking in the rearview mirror when you are driving what will happen? Yes, You will crash. So look learn and move forward on your Dreams.
I love helping people Dream about 6 Saturdays and A Sunday.
PAST = ACTION Many times our failures in the past have come from not taking Action. We do this because sometimes heck Change is scary. But if you turn the word Change into IMPROVE you can really have a great life for you and your family. But it requires ACTION to move forward. I always recommend getting into reading Positive books. Books like Think and Grow Rich, The Magic of Thinking Big, for people in our Profession not only those books but Go Pro, Get a Grip and many others.
In the Book Get a Grip Ray Robbins one of my Mentors and top 10 Income earners say's GRIP has a great meaning Growing a Residual Income Potential. Put the action into your Dream and you can grow a business and make as much money as you want. The first action is to make a plan with someone who you trust that is willing to help you and guide you through the beginning 90 days.I love when people say let's do it and make a plan.
PAST = Serve No matter what business you are in you need to serve your Customers and your Team… If you are the type that is always telling people Oh get me a coffee or do this for me… Let me just say what they are thinking GO Screw Yourself… They will leave and go somewhere else eventually. I have seen this so many times esp. in my Profession. I was in the restaurant business to and the same thing happens where you need to respect and Kiss Ass and treat your customers with the Highest Honors but only to a degree. You need to protect your team and your customers but don't take the crap. In our Profession, those who serve the best will have big businesses. In all honesty, Treat people like you want to be treated and it is very easy to make great friends.
PAST = Transform. This sometimes is the hardest to transform away from your past and leave things behind. These things could be your friends and family who will try to convince you this isn't the right thing for you to do. You see it is scary for them so they think it will be too much for you. The easy way is to tell them what you are doing ask for their support and keep looking forward. Don't worry they will still give you a hard time and keep reminding you that you didn't make it yet. But then they will tell you when you do Oh you got Lucky. So what are some of the things you need to do to transform your life is make a Plan, Read Positive Books, Hang with people going in the same direction and forget your Past. You are a true winner and must Understand you will Win…
I am proud of each of you and look forward in sharing more great things in the future. Please leave your comment below and share this post.
GET FREE LEADS WITH FACEBOOK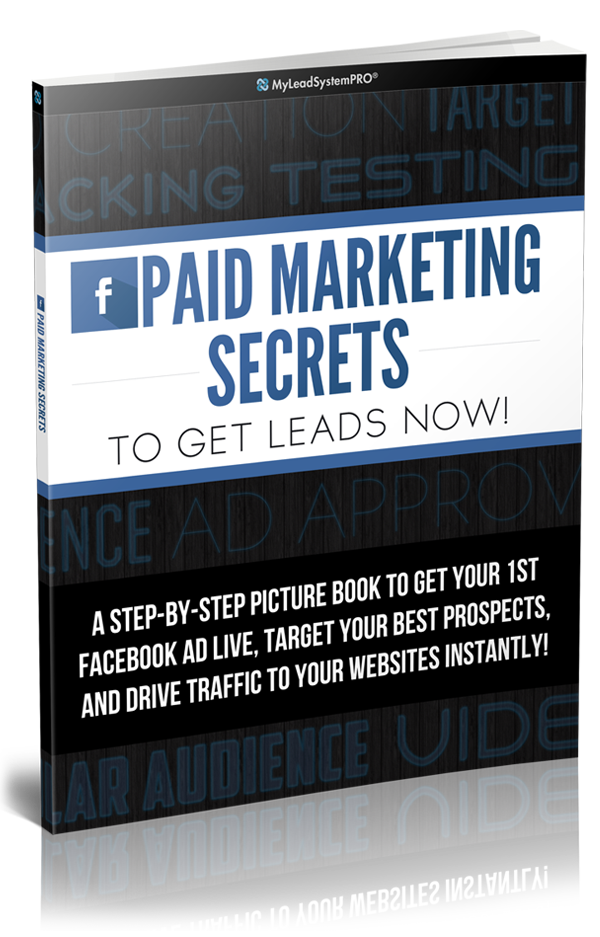 FREE Download: INSTANT ACCESS to a 21-Page PDF Report! Get Fresh Leads & Make More Sales via FaceBook starting TODAY