If you practice these 4 skills to learn Network Marketing Faster not only will you succeed but will have fun doing it too.
I had the privilege to listening to Jim Kwik a leading expert in speed reading along with many other amazing skills.
Well today I am going to take a few minutes and show you how to apply 4 skills that he teaches and relate it to our Profession.
He uses a simple word FAST to help you remember these keys. Now remember these can be used for any Business or Profession. But I am so proud of my Professional and what I am doing to help people have better health and helping to feed children around the world who are suffering from Malnutrition that i want to share these tips with the world. PS… I am going to share 2 special words that will help you explode your business ,sports,family etc. for anyone who signs who likes my Facebook page and comments 2 words.
Okay now back to our FAST analogy,
Fast= Forget your past and the negative that you sometimes always bring up when you are trying to succeed. As I mentioned in the post Magic of Thinking Big people procrastinate for 4 main things. So may times we bring out all the negatives of our past and try to use them as an excuse for your future FREEDOM. You can change any past negative by training your brain with positive input. But remember it takes time. So what would I highly recommend are 2 very big steps #1 start reading Positive Books like Think and Grow Rich and Ladies Thinks and Grow Rich for women will awaken the fire in you. Read 20 minutes before you go to sleep at night this will start the process of pushing the negative out. Just watch and see you attitude change in 30 days. You will love it.#2- Listen to Motivational speakers on Youtube or from your company . Speakers like Jim Rohn,Tony Robbins, Eric Worre and one of my mentors Luciano Fidalgo. Don't wait start today take Facebook and email off your important times everyday and go Positive.
fAst=Active – In our Profession , any business,sports etc you need to stay actively engaged in the basic's. The other key is to stay around the active people on your teams both Upline at the beginning and then work with the 20% who are serious about FREEDOM. The reason you want to stay with the active people is for encouragement and it is Fun talking about dreams and freedom.
faSt=State. You have to take control of your State of mind by doing the first 2 tips and match them with short term goals. Example you start by using your own products or services. When I was in the restaurant business I ate my own steaks not the other guys stuff. I felt good then offering our food to other people . Now after you do that set a 90 day goal to reach a new level in your business. But the job of the upline is to recognize the new person for everything that they do and achieve. Make this a habit with your new partners. When I was in the NYPD when you did good things you felt great esp when people you helped said thanks. So make it a habit to High Five your new team members and your upline they need to hear thanks too.
fasT=Truth. You got to be truthful with yourself. You need to take a minute and look in the mirror and say if it is to be it is up to me. I shared with a good friend of mine about Freedom and friendships in 1987.He developed that into helping 10's of thousands of people and helped create Freedom for many people in China. In fact every 4-5 months he returns to the USA and we meet at something we call a Hot Dog Meeting and talk about Friendship and Freedom and how to build success. If things are not going good for you and you are not at the place you want to be go Look in the Mirror and ask yourself WHY not Yet..  This will be my next Post.
So let's all High Five each other right now..
.
.
.
FREE TWITTER TRAINING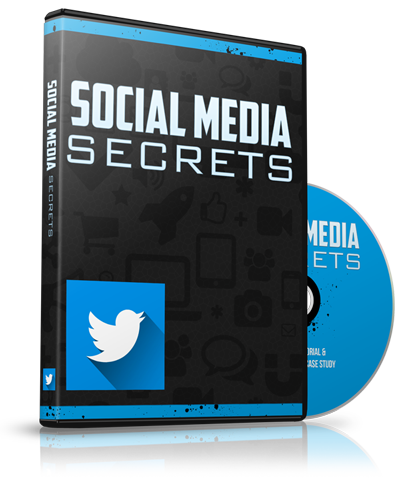 FREE TUTORIAL:  Simple 2-Step Proven Process to Get 4-Million People Seeing Your Tweets Each Month on Autopilot!