Todays Topic is The 3 W's For Your Success in Network Marketing… These 3 words if applied at the beginning of your business can really help you to get off to a Great Start.
They are What, When and Why…
So let's look at these 3 Words individually
What – What do you want aka The Why In Our Profession.But What If you could change your life for the better. Would you do what it takes to succeed? Simple right, no you see maybe What you want is great but you need to set the Goals to achieve them and be willing to put up with some real serious people who will want to block your Dream. They could be your family, friends or co-workers… So you got to make your What/Why more powerful than your Fears.  ,.. Period lets the dogs bark because this caravan is moving on…. Fired Up Baby !!! you are going where others are afraid to try.
When – When do you want it. Another hurdle to overcome. You need to set goals to achieve little goals towards your Big Dream. I like to get people thinking about making an extra 500-$1000 dollars in their first 90 days. So many people come into our Profession and only talk about the Big picture. I like to talk about the 500-$1000 being your Belief money to start to take control of your little bills. The Baby Boomers I talk about it being the fun money to play golf, tennis, go cruising or take the grandkids to Disney if you live in the USA. So I believe we should work in 90-day goal calender but examine it each week along the way. I also like to teach the powerful new way of creating Momentum in your business in the first week. I wish we had this technology back when I got started in this Profession.
Why – Now you might be saying is the Why the same as the What yes and no… The way I am going to share this will make your What very Powerful to improve your business Why. The first thing I would suggest to do is change your talk. Example your what could be to get your wife home from Work. Many people in the Postive Affirmation world say keep saying it until it comes true. I agree to an extent but watch this. What if you said the word Why before the Statement. Why do I want my wife home from work at little different now your brain is starting to come up with reasons to why you want her home. Take care of the kids, maybe she wants to write a book, Maybe she wants to sleep in or better yet you both want to sleep in.
Another example is I will use my own What… I always was saying I what to retire at 42 and I was trying things but really didn't believe. I would say the statement but it was here today and gone tomorrow. But then I put the word Why and Holy Moly a bunch of stuff came. Up. Why DO I want to retire and from that point on i would see these visions all the time and daydream about them. Seeing myself in different countries while all the other Detective's were working and send them cards 🙂 ….
I don't have to get up and fight traffic to work.
I don't have to get up and fight the snow, rain, etc.
I want to play golf 3-4 days a week
I want to Travel the world.
I want to do what I want when I want and with whom I want.
You see when I just said I want to retire at 42 the brain is not designed to find a solution to statements. But when I put the word WHY before anything it becomes much more powerful. One big example if you are already in this Profession you probably have been taught Postive Affirmations. Fake it to you make it .. The leaders from the stage would say everyone stand up and Say I am a Winner, I am (Whatever the highest Pin in your Business) I am Great you got it.. But your Brain is not designed to enforce statements so you leave and you lost the excitement in a day or 2.
But  Now Imagine saying Why I am a Winner , Why am The Big Pin and the answer starts to come to your mind because the brain is designed to solve problems, not Statements. You might get answers  I show the plan every day, I have goals, I have a dream, I read books, I listen to Motivation. I am that winner because I do what it takes every day. Now write them down.
The 3 W's For Your Success in Network Marketing can help anyone improve Their business.
So please share this with your teams and start teaching the Mindset in your business and have a great Successful Future… So Lets the dogs bark because your caravan is moving on… 
.
.
.
GET LEADS WITH INSTAGRAM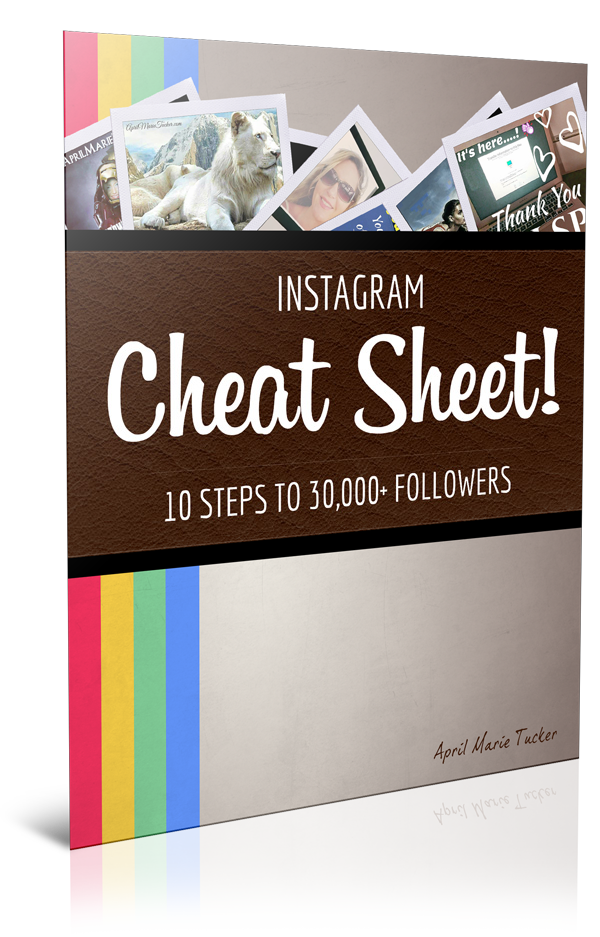 FREE Instagram Video Demo & 10-Point PDF 'Cheat-Sheet' to help you get 21+ Red Hot Leads Per Day for YOUR Business!