3 S's in Success for your Business are basic things that every business owner needs to apply all the time in their Business.
The most important letter in the word Success is "U" but let's look at the Letter "S"
SucceSS
1st S – Share … You need to Share your Business every day. You need to be excited about your Dream and the Opportunity on how it will benefit you and others. I remember when I first when into the NYPD I couldn't wait to tell everyone. You see I was telling everyone since I was a Kid that I was going to be a Policeman. Just like your business, not everyone will believe but if you keep Sharing the Story evidently you will get to share your success. The same happened when I was going to the Restaurant business many people laughed and said there are too many Bars in the area and it won't happen for me. Well, when we opened and got things going we were packed on Tuesday night when it was raining. The Best laugh I got is when I entered the Network Marketing Profession and said it will help me retire when I reach 42 years old. Well, that was 24 years ago and I am still smiling. I am not saying these things to brag but give you Hope. No matter what your Dream is put yourself out there and share it. It will help Drive you to the end results. I like to Call It FREEDOM Baby FREEDOM.
2nd S – Simple … Keep things Simple everything from sharing your message about your opportunity, to getting people started and esp. when you are contacting a new Prospect. So many people go on and on explaining everything about there products instead of leading them to the next Step. I love what Eric Worre say's in his Book Go Pro If I… Would You…
An example that I like to use If I Text you a Link to my private webinar Would You watch it? It makes it important and it's either a Yes or No. Also, as I am texting the Link I ask them When is a good time for you to watch this webinar? Then I say Okay so Wednesday is a good time okay I will shoot you a text on Thursday and we can talk. I love the Text method because I have their number to follow up to see if they watch it and start the followup about what they liked Best. But Please don't become a pest. 
3rd S – Social Media … We are in a new world now and Social Media gives up the opportunity to build and Share all over the world. I wish when I first started 30 years ago we had this ability to share our message with the world. But it is a different animal and you need to study and invest time and maybe some moany in becoming an expert. I joined a team of Social Media experts and started to learn how to connect with people the right way using Social Media. We all need to learn how to use FaceBook. Instagram, Twitter properly. I would highly Suggest you do some FaceBook Live's and start today. Don't worry my Live's are never perfect but they get the message across and I get better all the time. I put some free stuff below for you or go to my Free Training Page and explore all the Free Training and More will be added for you.
Listen we are now Living in a Social, Mobile and Global World come explore and have fun.  Please Share with your Friends.
Here is a Free  10-Page PDF Report to Instantly Build Your Brand, Get Leads, and Make Sales on FaceBook Example http://bit.ly/2boYtkR 
Get Your First 1,000+ Fans… and a Free 3-Step 'System' to Turn Your New 1K Fans into Prospects, Customers, Sales & Sign-ups!  http://bit.ly/2pzfaQl 
PROFIT FAST WITH FB ADS!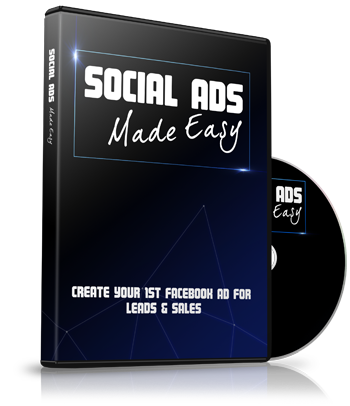 Simple 3-Step Formula to Create Your 1st FB Engagement Ad - Get Red-Hot Targeted Prospects INSTANTLY for YOUR Business!